Alan Batt - Paramedic Educator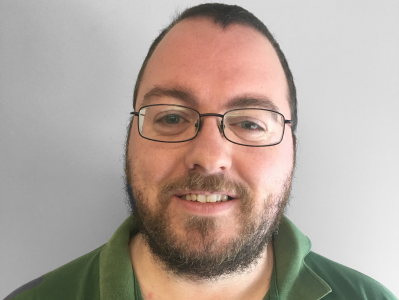 Alan Batt, Paramedic Educator
Alan is an internationally experienced paramedic educator, prehospital researcher, and critical care paramedic.
Originally from Ireland, Alan has studied and worked in eight countries across three continents.
He is currently a PhD student at Monash University, and his doctoral research investigates the relationship between practice and curriculum in health professions education.
In addition, he is Adjunct Associate Professor of Paramedic Science at Central Queensland University and a a College Professor in the Paramedic Programs at Fanshawe College. He is Vice-President of the Irish College of Paramedics and editor of the peer-reviewed Irish Journal of Paramedicine.
He has published, presented and consulted internationally on many topics related to paramedicine, paramedic education and disaster management.
Office Phone: 905-521-2100 x71231
Email: This email address is being protected from spambots. You need JavaScript enabled to view it.
Ang Burgess - Quality Specialist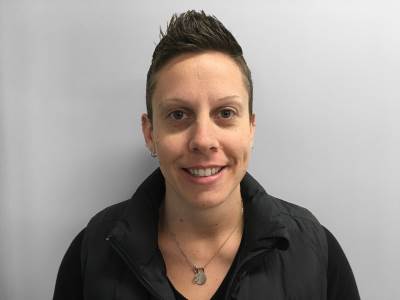 Ang Burgess, Quality Specialist
Ang has been with CPER since 2010 initially in the role of the Lead Peer Paramedic Practice Auditor with transition to the newly developed Quality Specialist role in 2013. As a Quality Specialist, Ang is responsible for planning, coordinating and executing activities and tasks as they relate to quality assurance and improvement to achieve CPER's goals and fulfill the obligations of the Performance Agreement. Her role includes leading investigations, reviews, requests for clarification and the auditing processes associated with Ambulance Call Reports (ACRs).
Office Phone: 905-521-2100 x71227
Email: This email address is being protected from spambots. You need JavaScript enabled to view it.
Audrey Collie - Administration for Quality & Education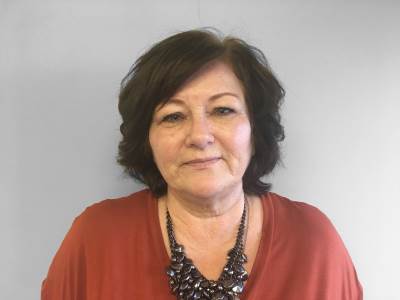 Audrey Collie - Administration for Quality & Education
Audrey can be seen at the Centre for Paramedic Education and Research (CPER) Program where she bas been assisting with the program for over 14 years. Audrey is well known both locally and provincially for her detailed work, experience and professional demeanor. With a strong knowledge and experience within the CPER system she grows with the new changes that occur. Audrey provides valuable support to the offices of the Program Supervisor, Education Program, CQI Program and other tasks within the CPER Program.
Office Phone: 905-521-2100 x71229
Email: This email address is being protected from spambots. You need JavaScript enabled to view it.
Dr. Doug Munkley - Senior Medical Advisor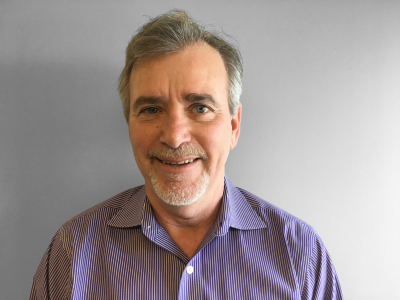 Dr. Doug Munkley, Senior Medical Advisor
Dr. Doug has been involved with Emergency Medicine and EMS since 1980. He was one of the first paramedic activists in the Province advocating for "ambulance officers" to become health care professionals and take on a greater role in prehospital care. He succeeded in establishing Ontario's first defibrillation program in Niagara. He was one of three Emergency Physicians that worked with the Province to deploy Advanced Care Paramedics across Ontario as funded by the OPALS project in the 1990's. He was the Medical Director of the Niagara Base Hospital and remains active as a member of Medical Council at CPER. He also teaches with Niagara College in the Advanced Care Paramedic training program. Dr. Doug lives in Niagara-on-the-Lake and is busy with road biking, skiing, old house restoration, volunteer work and his family.
Office Phone: 905-521-2100 x71223
Email: This email address is being protected from spambots. You need JavaScript enabled to view it.
Dr. Erich Hanel - Associate Medical Advisor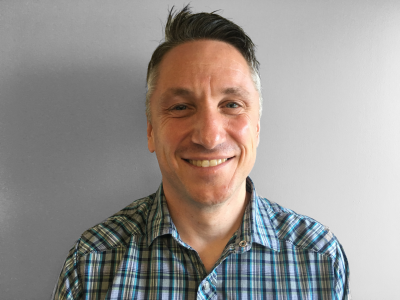 Dr. Erich Hanel, Associate Medical Advisor
Dr. Hanel is currently an Assistant Clinical Professor with the Division of Emergency Medicine at McMaster University. He practices full time Emergency Medicine and is an Associate Medical Director with CPER. He spent time training in Ireland, the United States and Canada. Previously he was an EMT-A in Alberta, Ontario before attending medical school. He is interested in medical education is the current QA tutor for the McMaster CCFP(EM) residency program. He lives in Ancaster Ontario with his family of four and always attempts to get outdoors as much as possible in any season.
Office Phone: 905-521-2100 x71223
Cell# 905-515-9221
Email: This email address is being protected from spambots. You need JavaScript enabled to view it.
Dr. Michelle Welsford - Medical Director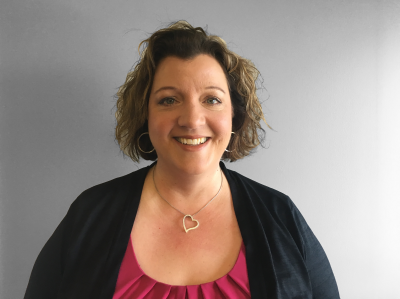 Dr. Michelle Welsford, Medical Director
Dr. Michelle Welsford is a "wannabe" paramedic and the Medical Director for the Hamilton Health Sciences Centre for Paramedic Education & Research where she provides medical oversight for more than 1200 paramedics. She has been a Base Hospital Medical Director at HHS for over 15 years after completing subspecialty training in EMS at the University of Toronto.
Dr. Welsford is also a staff emergency physician at Hamilton Health Sciences, and a Professor at McMaster University where she works extensively with undergraduate medical students, Emergency Medicine residents, and Prehospital Care Fellows.
Dr. Welsford's academic and research interests include prehospital and Emergency Department management of many acute conditions including: acute coronary syndromes, acute decompensated congestive heart failure (CHF), cardiac resuscitation, trauma resuscitation, and early sepsis recognition and treatment. Much of her recent work has focused on the regional continuum of care of STEMI patients from the field through to the hospital including use of prehospital 12-lead ECGs, STEMI management by paramedics, Emergency Department management, triage directly to cardiac centres, and optimization of first contact to reperfusion time.
Dr. Welsford has represented the Heart & Stroke Foundation of Canada to the International Liaison Committee on Resuscitation (ILCOR) for more than 10 years culminating in the 2005, 2010, and 2015 ILCOR Consensus on Science and Treatment Recommendations (COSTR). Most recently, she was the co-chair of the Acute Coronary Syndrome (ACS) Task Force authoring the 2015 ACS ILCOR COSTR and the 2015 HSFC/AHA ACS Guidelines.
Office Phone: 905-521-2100 x71225
Email: This email address is being protected from spambots. You need JavaScript enabled to view it.
Jackie Swing - Administration Assistant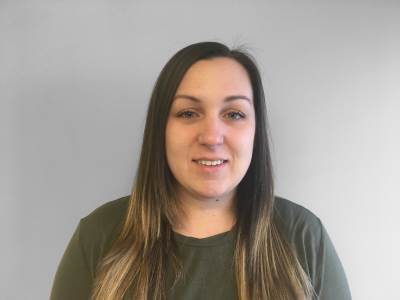 Jackie Swing, Administration Assistant
Jackie joined Hamilton Health Sciences in 2011 where she did administration work in a few different departments at Hamilton General and Chedoke sites. She then joined the CPER team in 2014 as a temporary employee where she eventually moved into a permeant position as Program Assistant. In her spare time she enjoys spending time outside and with friends & family.
Office Phone: 905-521-2100 x71222
Email: This email address is being protected from spambots. You need JavaScript enabled to view it.
John Gyuran - Paramedic Educator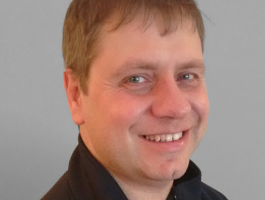 John Gyuran, Paramedic Educator
John is an Advanced Care Paramedic having worked as a Forest and Industrial EMT-Paramedic in Alberta since 2013. Prior to that he worked 10 years with Region or Waterloo Paramedic Service (RoWPS) and 5 years with Peel Paramedic Services. While working with ROWPS, he has alos held the role of Peer Auditor and Instructor with CPER. John is the co-author of a WSIB of Ontario approved Frist Aid/CPR/AED program and has over the years heald the role of Instructor and Instructor Trainer with Vital Response. His education credentials include, a Bachelor of Physical and Health Education (BPHE) degree from the University of Toronto, an AEMA from Humber College and an ACP certificate from the Michener Institute. He is currently licenced as an ACP in BC and as and EMT-P in Alberta. In his spare time, John is a dedicated husband and father of two girls.
Office Phone: 905-521-2100 x71231
Email: This email address is being protected from spambots. You need JavaScript enabled to view it.
Katie Turcotte - Data Management Assistant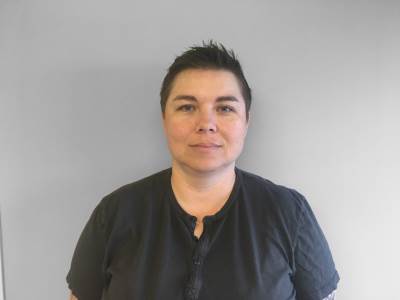 Katie Turcotte, Data Management Assistant
Katie had previously worked for the Hamilton Regional Base Hospital Program since 1999, then joined the CPER team in its inception in 2009. She transitioned her role from Data Entry to Database Management in 2014.
Office Phone: 905-521-2100 x71223
Email: This email address is being protected from spambots. You need JavaScript enabled to view it.
Shane Eickmann - Outreach Program Coordinator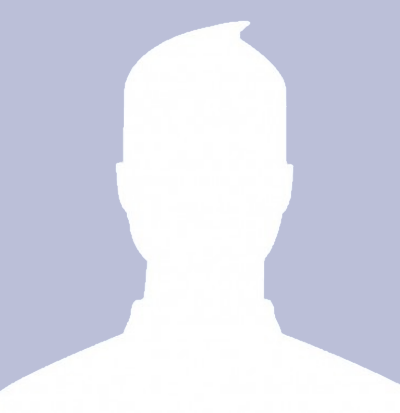 Shane Eickmann, Outreach Program Coordinator
Shane's passion for Paramedicine is palpable – he is an Advanced Care Paramedic and Operations Superintendent for Niagara EMS, has been a Paramedic Instructor with CPER for several years and a part time professor at Niagara College. Shane has also competed and won several Paramedic Simulation Competitions throughout the world and hopes to expand the role of simulation here at CPER. As a volunteer for GlobalMedic, he trained land mine clearance personnel in Cambodia and deployed to field hospitals in Haiti and Turkey following earthquakes. Shane is the current Director of Public Relations for the Niagara Paramedic Association and is a long-time volunteer with the Canadian Red Cross. He was awarded the Queen Elizabeth II Diamond Jubilee medal for his exemplary contributions to Canada. He is looking forward to his new role as the Outreach Coordinator for CPER.
Office Phone: 905-521-2100 x71240
Email: This email address is being protected from spambots. You need JavaScript enabled to view it.
Stephanie Orr - Paramedic Educator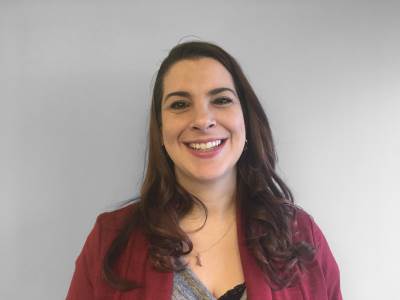 Stephanie Orr, Paramedic Educator
Stephanie comes to us form the Peel Region with over 17 years of Paramedic experience. Stephanie is a certified ACP and has both supervisory and education experience. She has worked on multiple regioanl level committees dedicated to improving Paramedic/hospital relations and improving Paramedic working conditions. Stephanie has also worked with the Sunnybrook Base Hospital program as an instructor, developing and delivering curriculum. Most recently, she has spent the majority of the past 4 years in Paramedic education, focusing on initiative to improce recruiting and retention processes.
Stephanie resides with her family in Milton. She loves everything baseball but especially the Boston Red Sox and Fenway Park. As much as she loves summer, she loves winter - only because she gets to proudly sheer on her budding goalie star! Stephanie is excited to be a part of the CPER team and welcomes any questions or comments you have.
Office Phone: 905-521-2100 x71232
Cell# 905-515-0659
Email: This email address is being protected from spambots. You need JavaScript enabled to view it.
Tim Dodd - Regional Manager / Director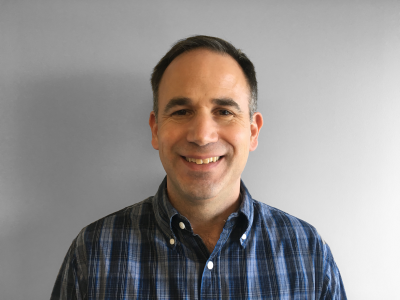 Tim Dodd, Regional Manager / Director
Tim has worked in EMS for 25 years starting his career in the Niagara Region and Haldimand County as a Primary Care Paramedic moving to an Advanced Care Paramedic in 1998. It was at this point that Tim became very interested in education for Paramedics.
Tim began his journey in education by getting involved with the local college, local Base Hospital and began precepting fellow Paramedics. Tim applied for a position with the Hamilton Base Hospital in a Coordinator's role moving to Manager largely dealing with the delivery of education and certification courses to approximately 500 Paramedics.
When the Base Hospital system in Ontario was restructured by the Ministry of Health, the number of Base Hospital programs was set as 8 across the province. Tim was hired as the Manager of Education at the Centre for Paramedic Education and Research (CPER) and worked with a team of three Paramedic Educators to revamp the education and certification program in the CPER region. Tim now holds the position of Regional Program Manager/Director at CPER largely involved in moving the program forward and standardizing operations with the other 7 Base Hospital Programs in the province.
In his spare time Tim enjoys being an active father in his son's life. Tim also enjoys hobby farming on his small farm raising chickens, pigs, sheep, a horse and growing his own hay.
Office Phone: 905-521-2100 x71222
Email: This email address is being protected from spambots. You need JavaScript enabled to view it.